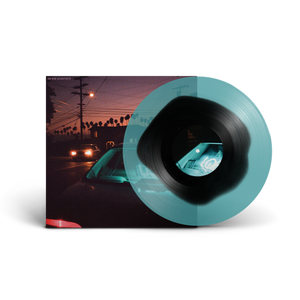 Using blob technology, we've successfully created a vinyl record that emulates the behavior of a standard lobe when immersed in a cathode blue solution. It spins. 
This miraculous achievement is presented in a color-printed inner bag, encased in a stunning outer sleeve.  Includes a 12" x 12" art print signed by all three members of the band. 
Limited to 500 copies for the UK and Europe. 


1: Operator Error
2: Dispense With Sentiment
3: Human Resources
4: Lucky Just To Be Here
5: Turn It Up
6: Settled Accounts
7: Here Goes
8: Parachute
9: Less From You
10: Miracle Of '22