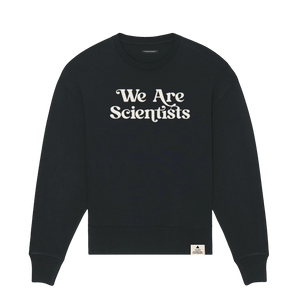 An incredibly refined, ravishingly good-looking sweatshirt. This is the Paul Newman of sweatshirts. It is Helen Mirren if she were a sweatshirt.

Printed on luxurious Stanley Stella stock, the drop-shoulder, oversize fit is modern, but will accommodate you on a rainy afternoon many years from now. The logo is a puff-paint print, which provides a very pleasant tactility and visual depth. A custom label tag on the waist and a little printed poem inside the neck add subtle but potent touches of premium design to this truly elegant garment.
We originally planned to offer this in just one color, but found both options so eye-wateringly perfect that we refused to choose. So now it's up to you.